Sunoco Motoroljor ett urval
På grund av stora prisökningar :

Kontakta bertil@sunoco.se
eller 0707604398 / 040 293750
Sunocos Helsyntetiska Motoroljor
SYNTURO GOLD 5W40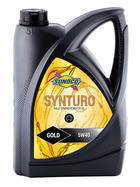 SYNTURO GOLD 5W40
API SL/CF
ACEA A3/B4

Fully synthetic SAE 5W40 lubricating turbo engine oil, suitable for both diesel and gasoline engines under the most demanding working circumstances and during all seasons. Suitable for use in colder temperature regions.

SYNTURO DIAMOND 0W40

Synturo Diamond 0W40

API SJ/CF
ACEA A3/B4
VW 503.01
Flagship, fully synthetic, lubricating engine oil, particularly developed for the most demanding working circumstances including both hot and extremely cold temperature conditions. Especially suitable for use in cold weather areas as well as resistant to high environmental temperature operations.

SYNTURO XENON 5W30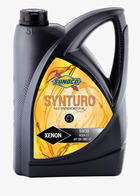 Synturo Exenon 5W30
API SN/SM/CF
ACEA A3/B3/B4/C3
VW 505.01/502.00 and 505.00/501.01 (=Ford WSS-M2C917A)
MB 229.51/229.31 // BMW LL-04 // Renault RN 0700.
Full synthetic mid SAPS engine oil, specially developed to meet the VW 505.01 specification for pump type injection engines. Practically for all modern gasoline-, LPG- and diesel engines, equipped with DPF and/or SCR, for which an ACEA C3 and SAE 5W40 engine oil is prescribed.

Sunoco Delsyntetiska Motoroljor
TITANIUM FUTURA 10W40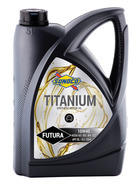 Titanium Futura 10W40
ACEA A3 / B3 / B4 / E2
API SL/SJ/CG-4/CF
MB 228.1 / 229.1
VW 501.01/502.00/505.00
PSA B71 2294
RN 0700
Excellent, latest state of the art, part synthetic blend turbo motor oil! Absolutely reliable, all season lube for high performance, providing longer life for turbo (intercooled) engines and the benefits of API SL quality.



ENERGY FORZA 15W40

Energy Forza 15W40

API CG-4/SL
ACEA A3/B4/E2
Higher tier mixed fleet multigrade 15W40 engine oil, complying with currently often required heavy duty diesel lube specifications as well as qualifying for a number of passenger car diesel and gasoline engine applications. Suitable for Euro 2 diesel engines operating on low sulphur fuels. Extended drain intervals. Excellent anti-wear properties, preventing black-sludge, limiting bore polishing and catalyst compatible. Meets and exceeds MB 228.1, MB 229.1, VW 505.00, VOLVO VDS, MAN 271 and ALLISON C-4.

SYNTURO RACING 10W60

Synturo Racing 10W60
Need to perform for 24hours endurance at a dazzling speed? SYNTURO RACING 10W60 engine oil is especially formulated to ensure maximum protection and increased horsepower to high-tech performance engines, working under the most extreme racing conditions. This full synthetic racing oil reduces the internal frictional losses to a minimum, providing an exceptional power output, unavailable in any other oil. The premium polymer and additive system controls internal temperature and viscosity for long term durability. Thanks to the excellent anti-wear additives, long term top level performance is assured!

ENERGY RACING 20W50

Imagine the "explosive" power needed by high-tech drag racing engines to reach the finish within a few spectacular seconds! SUNOCO's ENERGY RACING 20W50 engine oil is the top quality, high viscosity racing fluid, providing the instant horsepower which is vital for such performances.
2T MX COMPETITION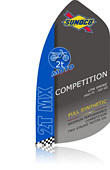 2T MX COMPETITION

JASO FC/ISO GD
Self-mixing 2 stroke engine oil based on synthetic esters and the latest additive technologies. Useable at racing conditons, with constant varying and continuously high speeds and/or loads. Perfect lubrication at all possible working temperatures and conditions.

2T MX SPORT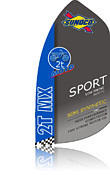 2T MX SPORT
JASO FC/CEC TSC-3 & 4

Self-mixing partly synthetic 2 stroke engine oil, reinforced with the latest additive technologies. Specially designed for use in the high speed and more powerful two strokes.

4T GP COMPETITION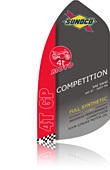 4T GP COMPETITION

API SJ/ACEA A3/JASO MA/SAE 5W40

Synthetic motorcycle engine oil, reinforced with the latest additive technologies, which gives a perfect lubrication to all 4 stroke engines used at very high and continuously changing loads as they occur at racing conditions. Recommended for BMW, Honda, Kawasaki, Moto Guzzi, MUZ, Suzuki, Triumph, Yamaha and others.

För Sunocos hela sortiment gå till Sunocos Hemsida
---
Uppdaterat 2022-04-11
Prisökningar på alla produkter !!
Läs mer
Produkter i varukorgen:
0 st
E 100 R Racing Etanol 200 Liter

Vi är stolta att presentera vår senaste produkt R E100R, en ren etanolbränsle, konstruerad för racing. R E100R produceras i England av de europeiska importörerna för Sunoco, världens största racefuel producent. Detta innebär kvalitet.


Se mer
De längsta uppmätta bromsspåren på allmän väg efterlämnades av en Jaguar i juni 1960. 290 meter gummi fanns att betrakta före olycksplatsen på M1, utanför Luton i England.
Idel solsken gör öken.
Arabiskt ordspråk
---